PUT YOUR FOOTPRINTS IN OUR SAND 
Beach Walking Yoga may just be for you!  
If you are like me, I am struck by the landscape of our beautiful Galveston beaches. The seashore is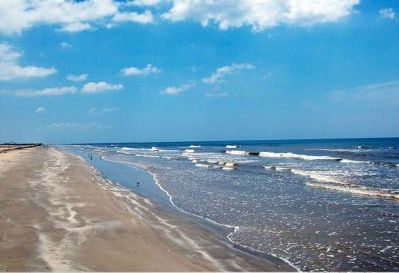 ever changing with shells, sand dollars and sea plants.  The sea skies are dramatic in cloud patterns and hues.  The message seems clear to me……
Let's feel the sand beneath our feet as we walk and pause along the way to do some gentle yoga postures.
There is no yoga experience necessary. Schedule will be weather-permitting, Saturday mornings at 8:00 a.m.
Click here to reserve your slot
 at an upcoming Saturday session. 
You may want to bring a yoga mat or towel for final savasana, but it is not necessary. Running shoes may give you a bit more stability for the walking portion, but on other days you may want to feel the warm sand on your feet.  We will set out right at 8:00am, so please plan to arrive at least 10-15 minutes early. 
Each class will be 1 Hour and 15 Minutes.
We will meet on the beach at the end of Swashbuckle in Pirates Beach West.  Street parking is available. 
Now Booking Appointments
Price is $10.00 in advance or $15.00 for drop-ins on the same day. (Exact change or check only for drop-in as I will not have change on class dates.) Cancellation policy is 24 hours before the scheduled class. 
Please let me know if you have any questions.  I am also available for small group or private yoga sessions. Contact me directly for more details at 
denise@beachwalkingyoga.com
.
Namaste Beautiful Yogis,
Denise